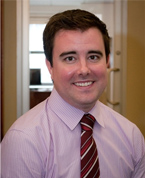 Dr. Grimm completed his medical education at Jefferson Medical College in Philadelphia, Pennsylvania. He went on to complete his residency in Physical Medicine and Rehabilitation at University of California Irvine and moving to Detroit Michigan to finish his residency at William Beaumont Hospital. There he served as the Chief Resident in the Physical Medicine and Rehabilitation department during his fourth year of residency becoming board certified, passing at the top of his specialty boards.
Dr. Grimm then went on to pursue specialized training in Interventional Spine and Pain Management at the Georgia Institute for Clinical Research. There, he perfected interventional spine skills including cervical and lumbar epidural steroid injections, facet injections, and medial branch blocks. Radiofrequency ablation, sympathetic ganglion blocks, spinal cord stimulator trials, sacroiliac joint injection, piriformis muscle block and musculoskeletal joint injection. He also trained in both clinical acute and chronic pain management.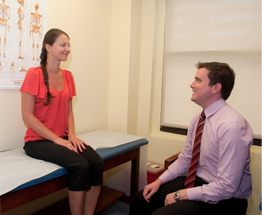 Dr. Grimm has published articles in the Physical Medicine and Rehabilitation Purple Journal, presented at national meetings, participated in multiple clinical research trials. He is a member of the American Board of Physical Medicine and Rehabilitation, American Medical Association and the New York County Medical Society. His specific research interests include improved management of acute and chronic pain utilizing non-opioid interventional techniques.